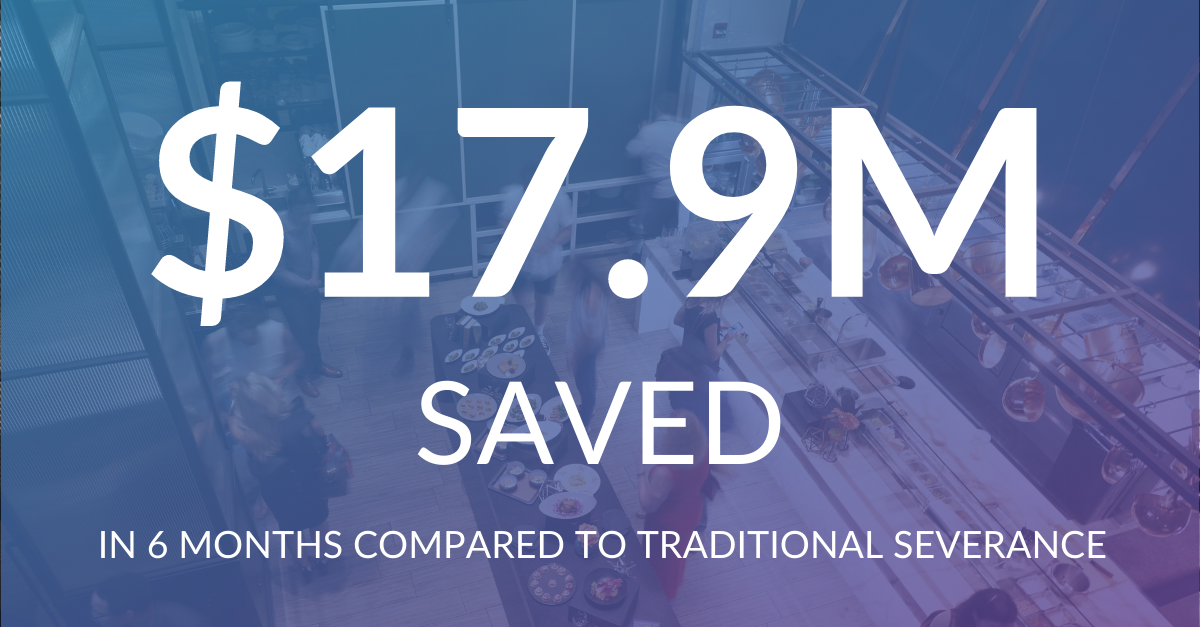 COVID-19 Shutdowns: A Case Study
Background
The client is leading support services company with more than 100,000 employees nationwide.
Problem
In 2020, the economic crisis of the COVID-19 pandemic put the client in the position of commencing a universal shutdown of operations. The client found it necessary to carry out an immediate reduction in force across their vast employee population.
Solution
The client made the decision to utilize a SUB Plan to support its displaced workforce, working with Transition Services Inc, a 3rd party administrator of SUB Plans, to design and launch the plan in a condensed timeframe of four weeks.
During the first six months of plan operation, from July 2020 through December 2020, 5,099 furloughed and severed employees were paid through the plan.
Transition Services was responsible for processing the benefits of furloughed employees and served as the main point of contact for these individuals from the time they found out they were being laid off to the expiration of their benefit period. This included:
Supporting participants with claiming state Unemployment Insurance (UI)
Tracking participants' unemployment status and eligibility for benefits
Communicating directly with HR and payroll to ensure seamless processing
Results
By utilizing a SUB Plan, the client saved $17.9 million, or 48%, in savings compared to traditional severance, while maintaining the income of the released employees during their benefit periods.
FIRST 6 MONTHS

State UI Savings

$11,396,902

FPUC Savings

$3,180,645

Tax Savings

$2,518,334

Duration Savings

$897,384

Gross Savings

$17,993,265

Total Benefit Cost Under SUB Plan

$21,598,737
Cost of Standard Severance Plans
FIRST 6 MONTHS

Program Cost (No Tax)

$37,073,668

Employment Taxes

$2,518,334

Total If Paid as Severance

$39,592,002